Commercial Services
A.R.M.S. offers a wide range of services for your commercial property, from one-time minor repairs to monthly maintenance and upkeep.
Below are some of the most common duties we perform. They can be scheduled separately or bundled together. They can be scheduled one time, bi-weekly or monthly. The more you bundle, the more you save!.
If you do not see the task you require listed below, please contact us to discuss your specific needs.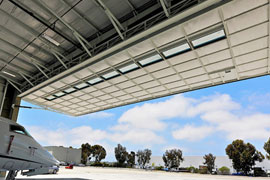 Adequate and visible signage is the first step in preventing hazardous situations in your driveways and sidewalks
An occasional once-over on a rooftop can reveal some small fixes that could prevent large problems.
As an add-on to one of our bundles, we can make sure your trash cans and ashtrays are routinely emptied.

Keep your bathrooms and work areas clean with our bi-weekly cleaning service for small offices!

If you are a contractor responsible for repairs on multiple retail properties, please click here!.

We offer competitive pricing with all of our services and have many ways help save you money..